I wasn't sure if I wanted to blog about this, but I have had lots of requests by people volunteering in the relief effort to see the photos I took. Even if you don't live in down here, you have probably seen the horrific storms that ripped through the southeast, doing most of the damage in Alabama. I am not sure what the death toll is up to now, had to stop watching the news coverage for a while, but last I heard it was over 200 just in our state. There are still many unaccounted for. Volunteers are working around the clock to helping. The need is great. I can't imagine loosing everything I have in the blink of an eye. My in-laws are involved in Disaster Relief and have been working at the command center in Montgomery and lately in Shoal Creek, a small tight knit community that lost 14 people. I had not seen the damage first hand, only on the news. We drove up to see my mother-in-law (who was working) on Mother's Day. It was ten days after the storms and the area was almost unrecognizable. It wasn't until I saw a house where I had gone to a baby shower, that I realized I had been here before. Nothing looked the same, it used to be wooded and now the earth was scalped.  Only the foundation was left on lots of houses. We are not talking mobile homes, these are big sturdy brick homes, just wiped out. I saw huge trucks flipped on their backs like a toy, boats across the street from the lake, an entire forest flattened. But in the middle of all the destruction, I saw hope. There were so many people helping and donating. Food, toys for kids, clothing, etc were coming in round the clock. I am so amazed by the human spirit. I hope those not directly affected won't forget about us, we have a long road ahead. But I am so thankful for all the love and support that we have seen. It has been overwhelming! Thank you!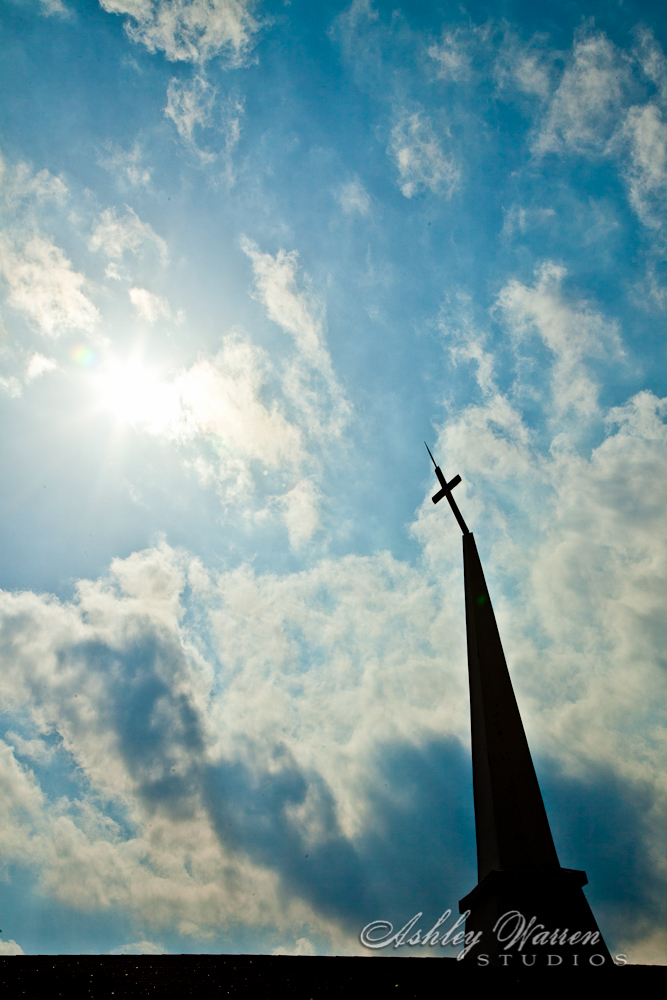 Bent, but not broken…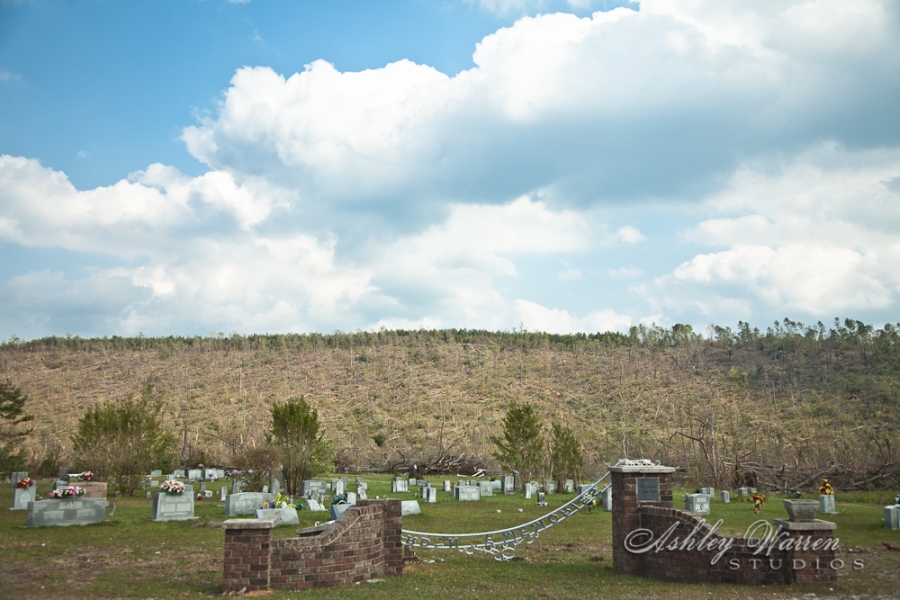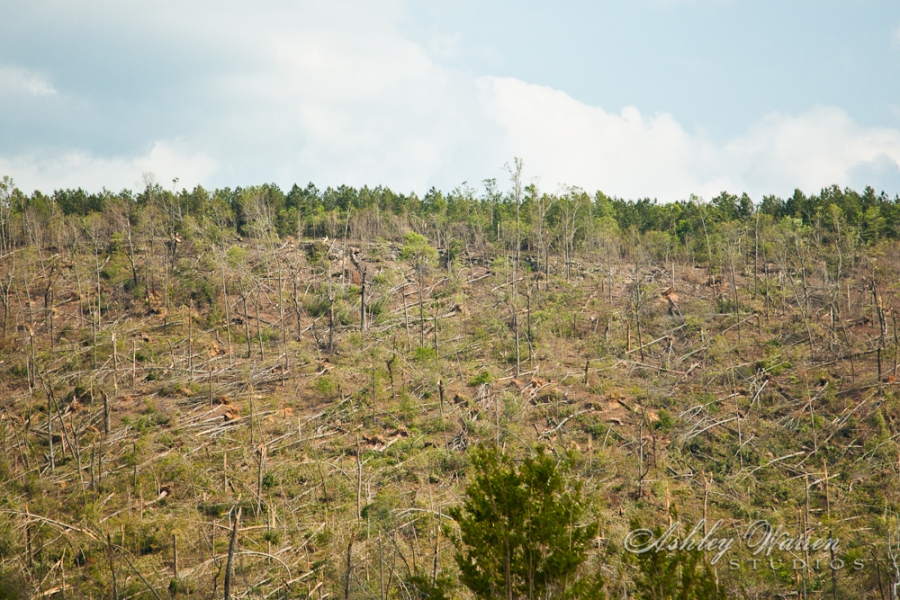 My wonderful mother-in-law, who has been volunteering everyday.






We are instructed to go to a center room of the house, preferably a closet or bathroom. This is why.


Used to be a beautiful wooded drive.








These are shower trailers that my father-in-law helped build. There are six showers and two are handicapped accessible.




These were blown from the lake across the road.




Nothing but the foundation left.








Bible verse found on a tree limb. So appropriate.


This guy's owner is in the hospital recovering from loosing his arm. His buddy is getting lots of love and affection (and table scraps) while his owner heals.